Beginner Kids Martial Arts Classes Enrolling In October
Our Kids Martial Arts program teaches important life skills for all ages! If you want your child to be a part of an encouraging and positive environment, while also staying physically active, look no further! Kids Martial Arts in Oklahoma City provides fun lessons and curriculum, while also incorporating valuable skills that will make them stand out at school and home!
We offer every student a supportive, clean, and safe atmosphere to ensure everyone learns martial arts the right and effective way! Before you know it, you will see a dramatic difference in your child's behavior, manners, and overall health in a matter of weeks. Our Kids Martial Arts students learn the value of respect through the focus and discipline they are guaranteed to develop.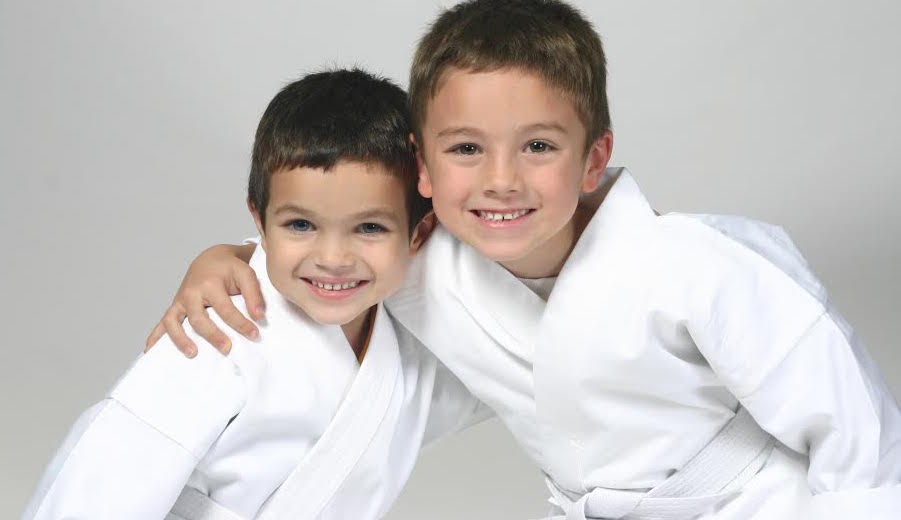 Kids Martial Arts in Oklahoma City Promotes Teamwork and Goal Setting
Our instructors want to see every child develop the necessary skills and techniques to become the best they can possibly be! Martial Arts is more than just kicking and punching, it's a way of life! At Kids Martial Arts in Oklahoma City, your child will also reap a ton of added benefits that will last a lifetime. Below are just a few:
Improved self-confidence to overcome negative peer pressures
Leadership skills that develop through maturity
Improved health and fitness
Self-defense techniques and tactics
And so much more!
Don't Wait Any Longer!
Give you child the gift that will keep on giving! Your child will benefit from Martial Arts for the rest of their lives. To learn more about Kids Martial Arts in Oklahoma City, please fill out the short form on this page. We look forward to speaking with you soon, and can't wait to start working with your child.